– 07/05/2021 – ACTUELE INFORMATIE
– Verenigd Koninkrijk – mei 2021 – yachting
– Foto: zonsopgang 07/05/2021 op LAT 50.39.800 / LON -1.44.500 ten westen van eiland Wight © Dao Callens.
Met uw zeilboot of motorboot naar Engeland vanuit België/Nederland/Frankrijk kan momenteel niet.
Reizen vanuit een rode-zone-land kan niet.
De voorschriften zijn dat als u naar het Verenigd Koninkrijk reist, u zich 10 dagen in quarantaine moet plaatsen in de plaats waar u verblijft of in een beheerd quarantainehotel vanwege het coronavirus (COVID-19) (kostprijs zou ongeveer 1850 GBP hiervoor zijn).
Met een plezierboot de plas oversteken kan maar moest u het toch doen dan zal de mogelijkheid bestaan dat de autoriteiten uw boot niet als quarantaineplaats aanvaarden en u verplicht naar een hotel moet…
U mag uw quarantaineplaats niet verlaten; ook niet voor aankopen te doen (dwz ook niet op de steiger naast uw boot stappen). Om u te helpen bij uw bevoorrading, moet u contact opnemen met de sociale werkers ter plaatse die uw aankopen zullen uitvoeren of u eventueel begeleiden (waarschijnlijk tegen betaling).
2 coronavirus-tests te ondergaan nadat u in Engeland bent aangekomen en deze moeten geboekt worden voordat u op reis gaat. Informatie op: https://www.gov.uk/uk-border…/before-you-leave-for-the-uk.
Boetes bij het niet naleven van de quarantaine-wet-UK kunnen oplopen tot 10.000 GBP.
Dit zijn de regels voor Engeland en er zijn gelijkaardige regels voor Wales, Schotland en Ierland.
De vooruitzichten zijn dat een mogelijke versoepeling zou ingaan vanaf 21 juni 2021!
Als u terugkomt in Europa moet u ook de quarantaineregels opvolgen.
Reacties uit jacthavens: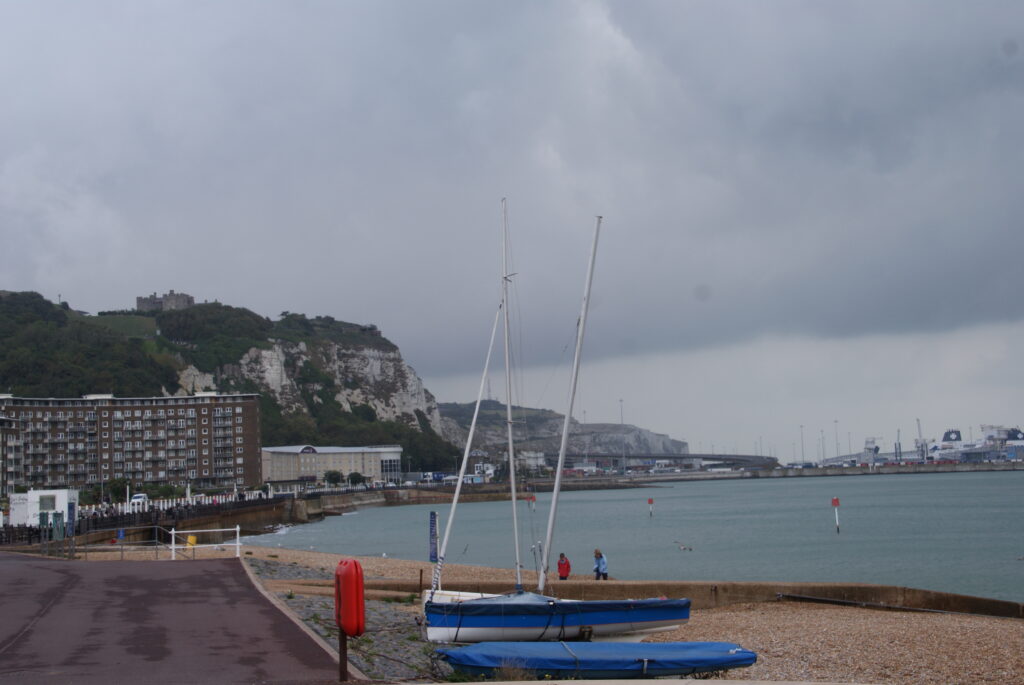 Dover Marina – dd 07/05/2021
Currently under the circumstances, we are not accepting visitors from a non UK port at our Marina.
https://www.gov.uk/uk-border-control
Please see the above link for the guidelines from the UK Government regarding entering the UK during the restrictions.
Many thanks,
Dover Marina.
Ramsgate Marina – dd 07/05/2021
The situation is somewhat "fluid" with respect to international travel due to Covid restrictions; at present in England, it is illegal to travel abroad for leisure purposes.
At this time, people entering the UK have to undertake their quarantine period in one fixed location and they are being checked on by the authorities during the quarantine – this could be whilst on board a vessel.

Official guidance for people entering the UK, including details of Government hotel quarantine, can be found at https://www.gov.uk/uk-border-control 

Please do be aware that at present, in addition to a negative PCR test for C-19 before departure, it is a government requirement to have pre booked two PCR tests before travelling to the UK for the quarantine period.

The UK Government has a plan as to when Covid restrictions will be lifted and this is anticipated to be 21 June 2021 (subject to continued improvements) and that there will then be an easy to understand traffic light designation (red/amber/green) as to travel restrictions both to and from other countries.

As the UK has now left the European Union, it is necessary for vessels arriving to the UK to contact both Customs and Border Force before arrival. The details for this can be found on our website at http://portoframsgate.co.uk/exciting-developments/port-news-articles/2021/coming-to-the-as-a-visitor/

We hope that the situation continues to improve and that we see European visitors later this sailing season.
Kind regards and stay safe
Robert Brown.
Harbour Master & Marine Operations Manager
Thanet District Council
Port of Ramsgate