18 – 23 SEP 2019
SAVE THE DATE:
INTERNATIONAL IN-WATER BOAT SHOW
THE GRAND PAVOIS LA ROCHELLE
FROM 18 TO 23 SEPTEMBER 2019
DATES
Grand Pavois La Rochelle 2019: 47th edition of the show (created in 1973). Top Five international in-water rendezvous. Six days of exhibition, from Wednesday 18 to Monday 23 September 2019, 10 am/7 pm.

THE SHOW
800 exhibitors, 750 boats over 100,000 sqm. of exhibition space, 3 km of pontoons.
Thematic spaces for all tastes and passions with boats in-water and on-land, the equipment & engines hall, the Multihull Space, La Plage (Board sports and light sailing space), the Fishing Space and the Grand Pavois Fishing competition, the Heritage and Tradition Space, the Travel and services hall, The Alternative Energy lab etc.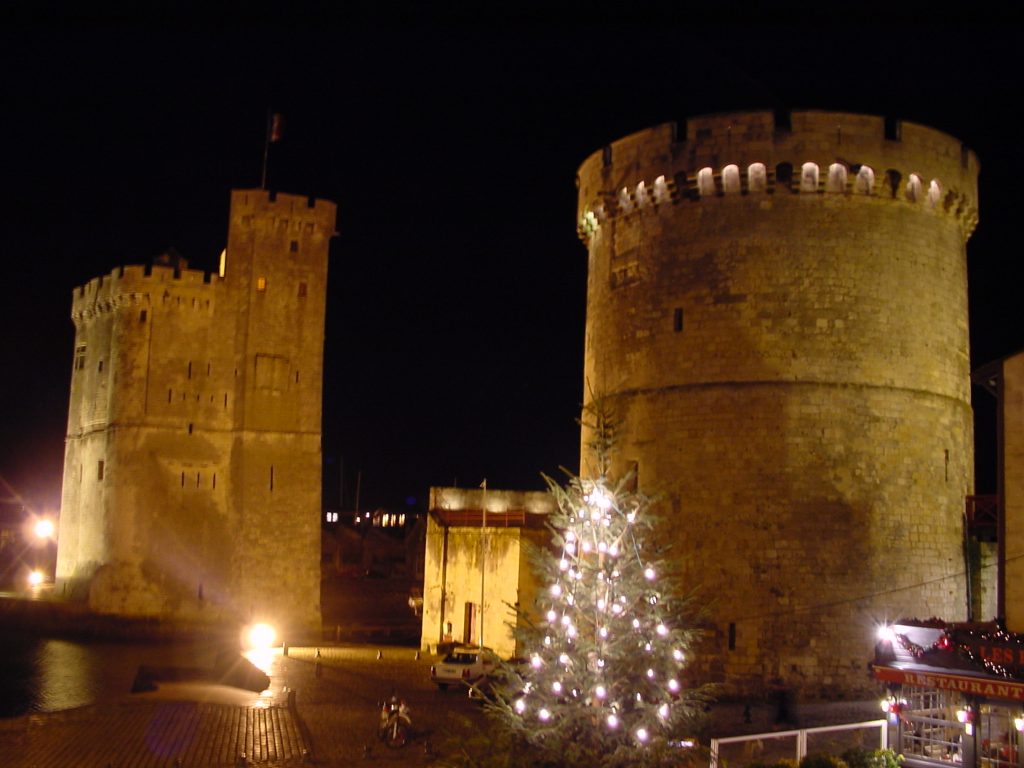 NEW!
In order to promote sailing of the future, Grand Pavois La Rochelle has decided to give pride of place to alternative energies at its 2019 edition with the creation of a dedicated area and communication centred around this innovative theme. In terms of activities, an electric boat procession will be organised as well as a round table bringing together all the stakeholders from the sector.

HIGHLIGHTS

Discover all the latest trends in the world of water sports and sailing with more than 200 new products presented every year, the Grand Pavois La Rochelle exhibitors reveal the boats of 2020 and anticipates future trends.

More than 1.500 tests and sea outings : For sailing enthusiasts, the show offers the chance to try boats at sea throughout the day, as well as Board Sport and Light Sailing equipment.

Presence of exceptional boats and sailors, in particular with Yvan Bourgnon who will present the model of his sea cleaning boat The SeaCleaners and give a conference. The crew of Florestan "When Music is Sailing", which has completed a round-the-world trip in order to promote music around the world, an educational odyssey devoted to exchanges. Note also the presence of Jean-Jacques Savin, who crossed the Atlantic in a barrel, and the crew of Sailing Ahoy, which will be setting sail for a year around the Atlantic in favour of Organ Donations, etc.

Official launch of Damien restored by Gérard Janichon and Jérôme Poncet… Remember that in 1973, returning from a 55,000 mile trip around the world via Spitzbergen, the Amazon, Cape Horn and Antarctica, Damien returned to La Rochelle and docked at the very first Grand Pavois. An initiatory journey that attracted an entire generation of sailors to the sea hungry to discover the world and experience new horizons. Presented in a state of advanced dilapidation at the Grand Pavois La Rochelle 2012, Damien will be back on Wednesday 18 September 2019, as in 1973, restored from top to bottom with Gérard Janichon and Jérôme Poncet (who will return especially from the Falklands for the occasion!) at the helm. A great moment of emotion on the opening day of the Grand Pavois La Rochelle since it will bring together officials, public and private partners, not to mention the Friends of La Rochelle Maritime Museum that has worked all these years to faithfully restore the boat. One of the highlights of this Grand Pavois La Rochelle 2019 which will be held on a pontoon fitted out especially for the occasion.

Thematic spaces for all passions! This year, "The show for real fans" will again offer thematic spaces for all tastes! Remember that Grand Pavois La Rochelle is one of the only shows in the world to be enjoyed in the sand with its exhibition and activity space located on Les Minimes beach, called La Plage. Maiden trips and introductions at sea or in the basins, beach volley courts, exhibition spaces, large activity tent with film screenings and encounters, this space is unique for discovering light sailing, stand up paddle, windsurfing, kayaks and dugouts, etc.

Another thematic space with the Heritage & Tradition Space, which highlights the history of our work or pleasure boats. All the boats are listed and this in-water and on land space is the ideal spot where enthusiasts, restoration professionals, foundations, associations, and museums meet… A must for a true journey through time!

The Fishing Space & Grand Pavois Fishing brings together exhibitors that offer specific leisure fishing products, an activity space with encounters, equipment and technique demonstrations, embedded training sessions, not to mention tests of specific boats, all supervised by pro-staff there especially to encourage the sharing of experience. Note a specific highlight with Grand Pavois Fishing, a sea angling competition with No-kill bait that brings together brands' best pro-staff. A highlight continues to be the return of the boats on Saturday and Sunday of the show with the pro-staff aboard presenting the fish caught before they are systematically returned to the water. Discussions about techniques, materials used, etc. Great quality encounters!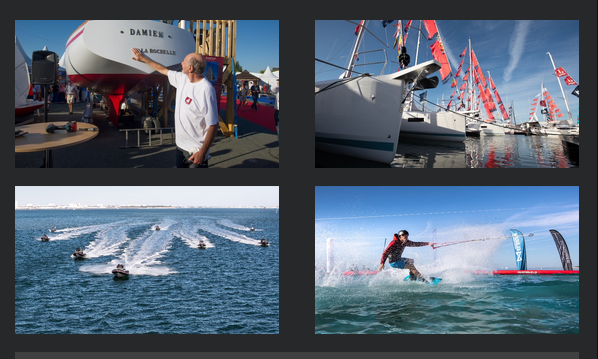 FACTS
Grand Pavois La Rochelle 2019: 47th event (founded in 1973),
Associative show managed by professionals from the nautical world,
Open for six days from 10 am to 7 pm,
800 international makers, 750 boats on display in 100,000 m2 exhibition spac e
250 new boats and products launched every year More than 250new boats and products
85,000 visitors expected,
In the Top 5 international-water boat shows.